---
| Think |

Editorial Illustration for the YOUTH magazine, July issue, 2022

What is thinking experiment?
Will you depict a fictional world purely from your imagination?
What if our humans can catch ghosts and drive them working for us?
Why do only mammals have buchteeth?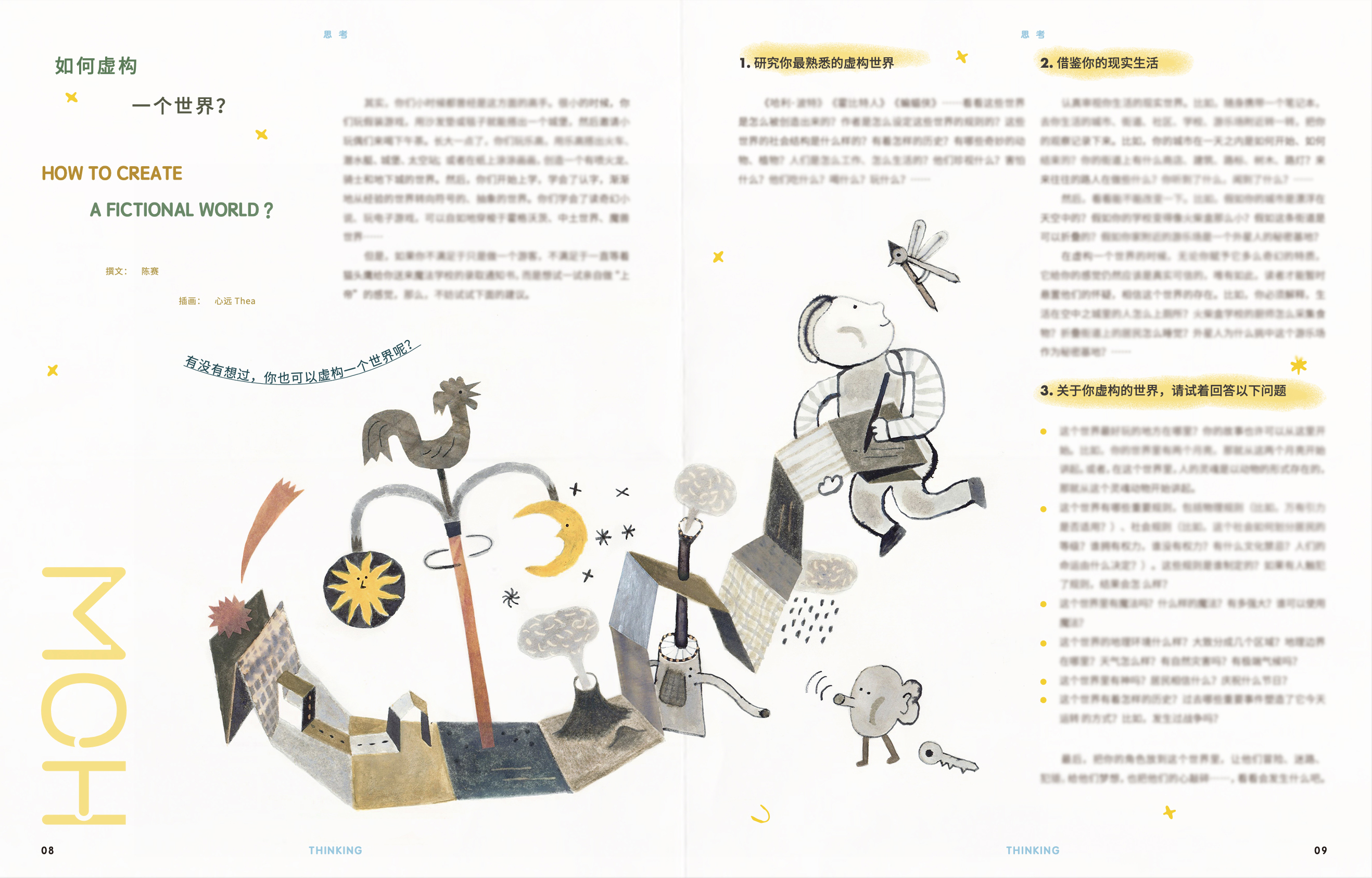 © All rights reserved. Please don't use, reproduce,modify or store in retrieval system in any form for any purpose without explicit authorization by Thea Lu.