---
| Mr.Duck |

Mr. Duck walks back home from the river side everyday around the sunset time.
His home is deep in the grass. Step by step, he sinks into the sea of green.
Inspired by ducks living near my place.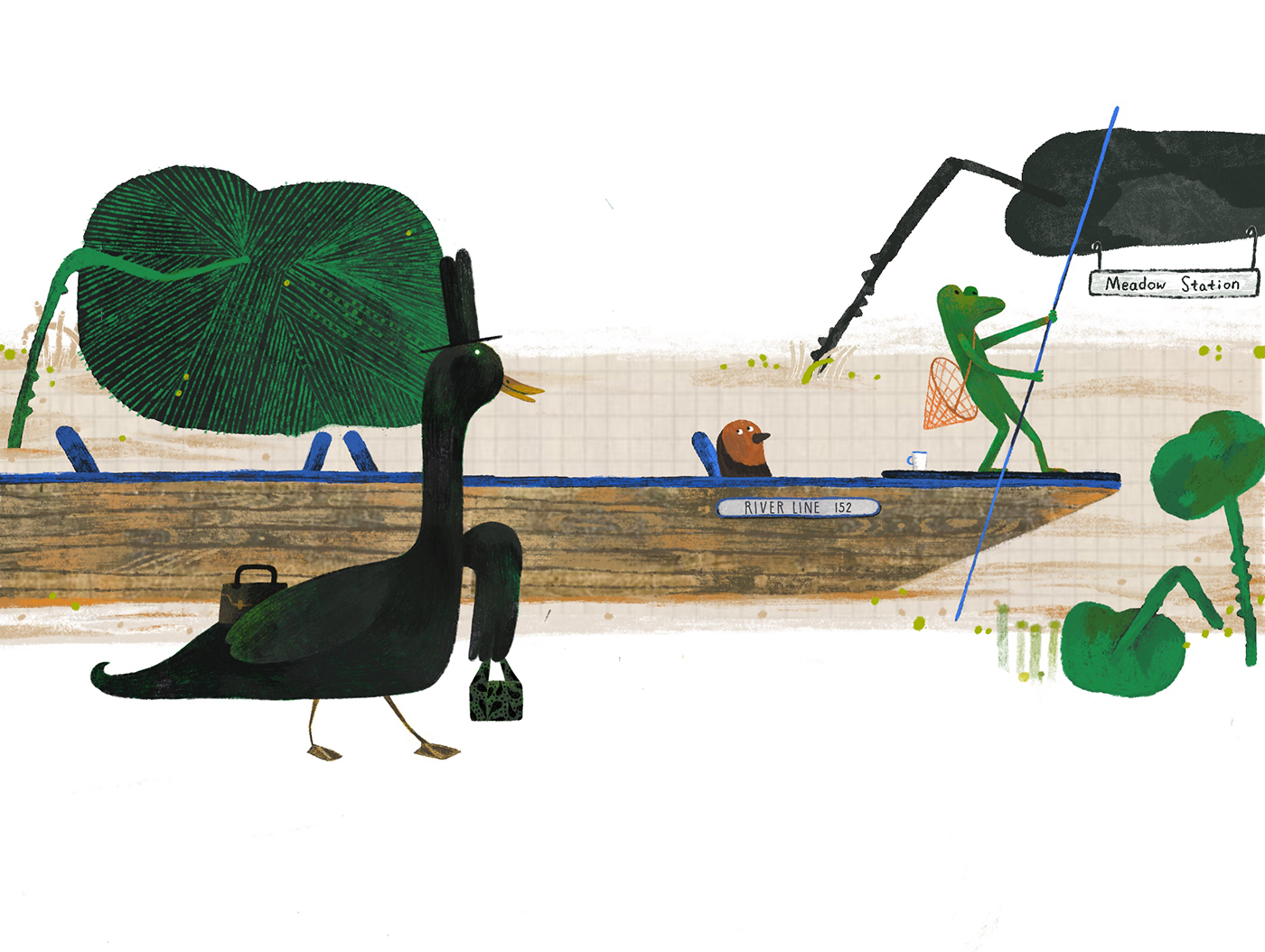 © All rights reserved. Please don't use, reproduce,modify or store in retrieval system in any form for any purpose without explicit authorization by Thea Lu.