---
Natural Science Museum Passport
---
To provide a more engaging visiting experience for children, the team from Shanghai Natural Science Museum incubated a plan for a visit passport. After an immersive understanding of the contents of each exhibition zone as well as the curation rationale behind it, I defined the passport's information structure: a narrative line to thread up exhibition zones, illustrations that capture the key exhibits, gamified interactions to engage children visitors. Hope the passport can act as a guide and friend for kids on visiting, as well as a lovely memory carrier after.


---
Copyright researved by SH Nature Science Museum. No part of these pages may be used for any purpose.
---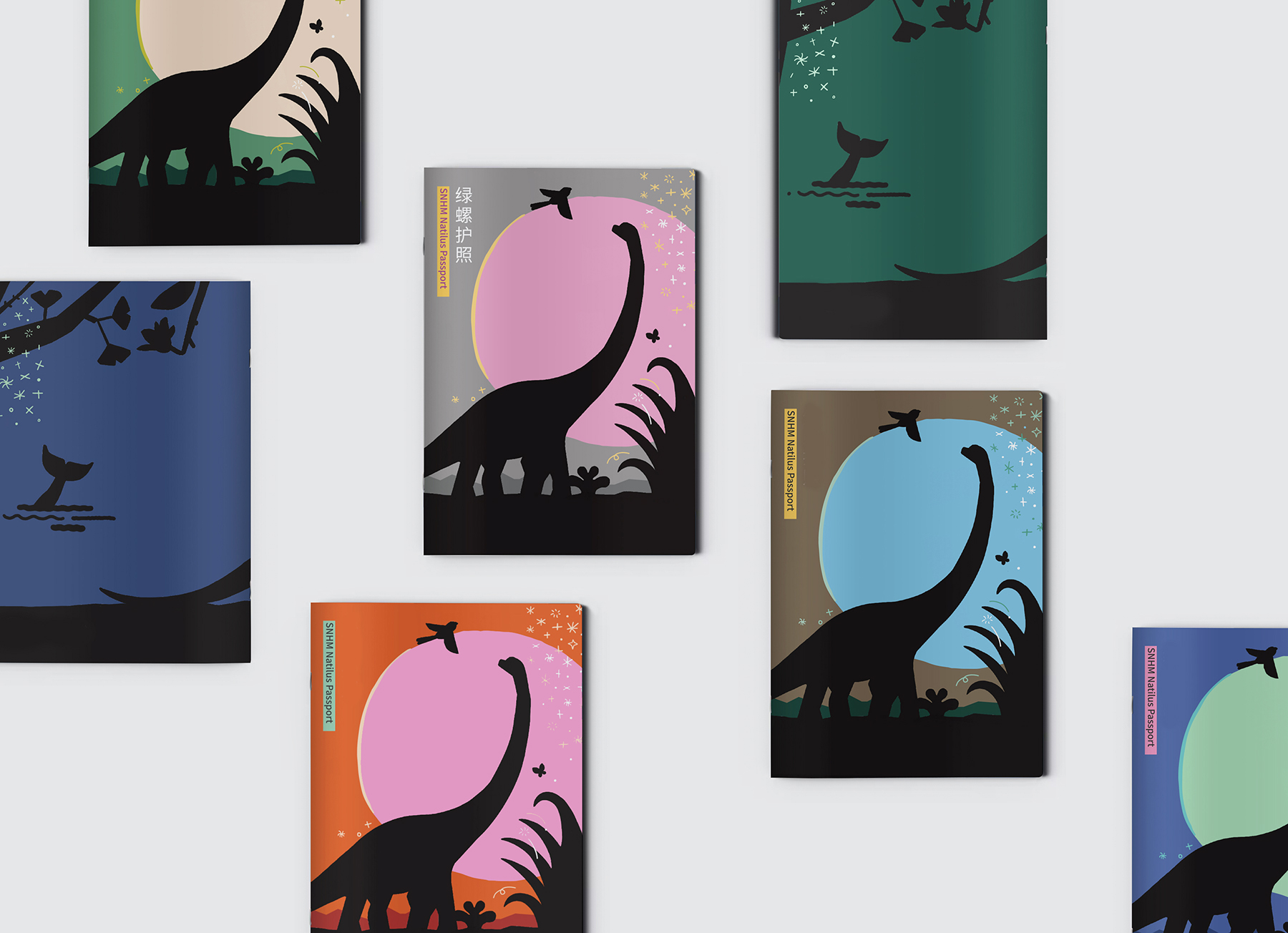 Four colors in a series↑
interior spreads↓
On some pages, children can collect stamps, or create their own creatures from the stickers provided. T
here are also connecting quizzes, mazes, and comparing& finding games.
All the engagement revolves around the key scientific knowledge of the exhibits: to learn while playing.
Within the limited cost, we try our best to provide a variety of gamified challenges for little audiences.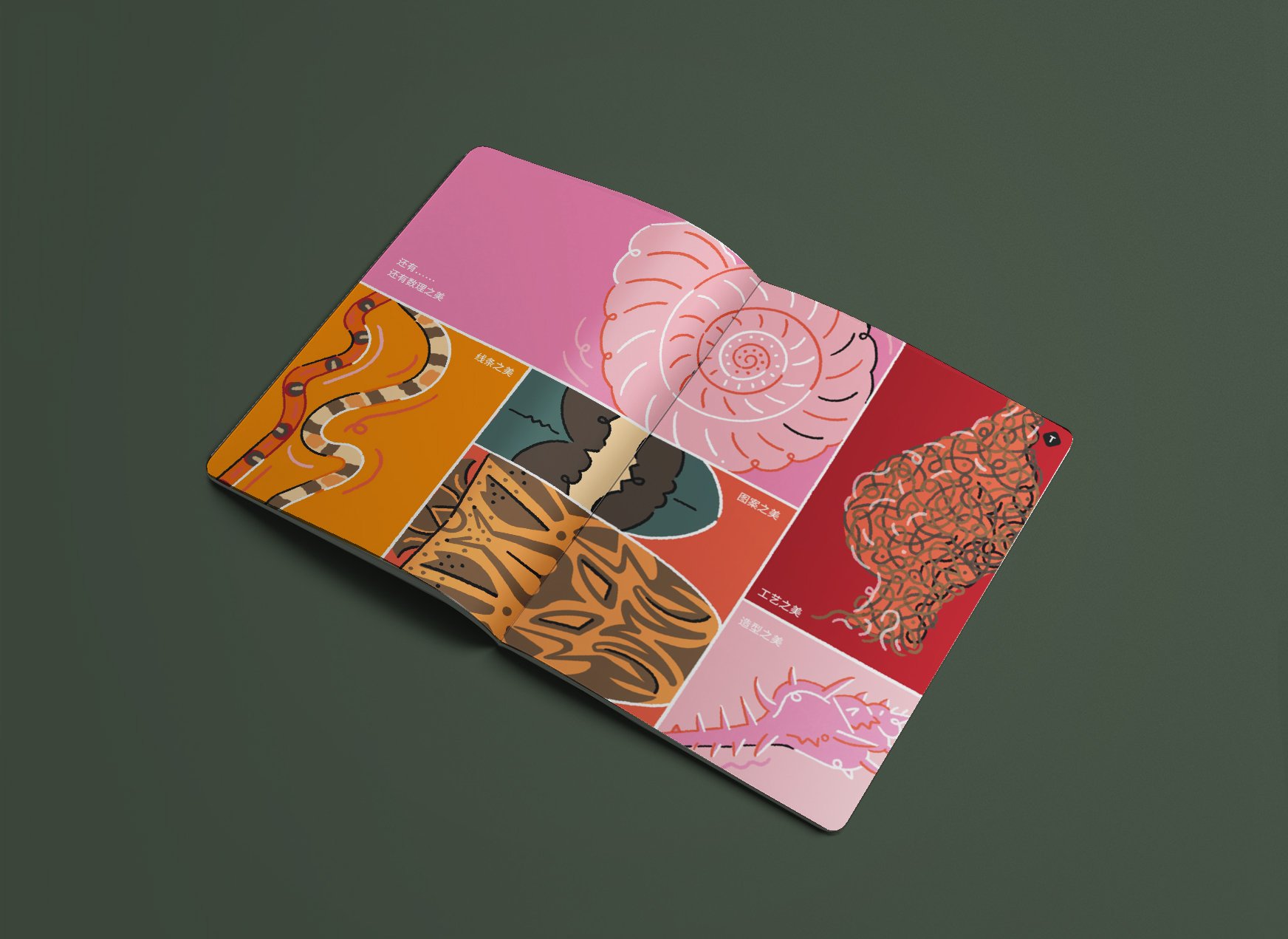 A foldout introducing the history of the Natural Museum, design concept, and the floor navigation.↓
© All rights reserved. Please don't use, reproduce,modify or store in retrieval system in any form for any purpose without explicit authorization by Thea Lu.