---
Veggie Power | Brand event for Shanghai reopen
---
Inspired by the stories we had with vegitables during lockdown, we designed this veggie-themed co-creation event after re-open of Shanghai. Participants were encouraged to create their own veggie character and customize T-shirts with vegitable related patterns.






---
Copyright researved by GAP. No part of these pages may be used for any purpose.
---
| Veggie city co-creation |
In the store, we designed a huge veggie city landscape, which worked as a co-creation canvas.
We invited people to create vegetable characters and put their designs into the vegetable city.
inspirations for veggie character co-creation↑
vegetable characters gradually appeared in the city↓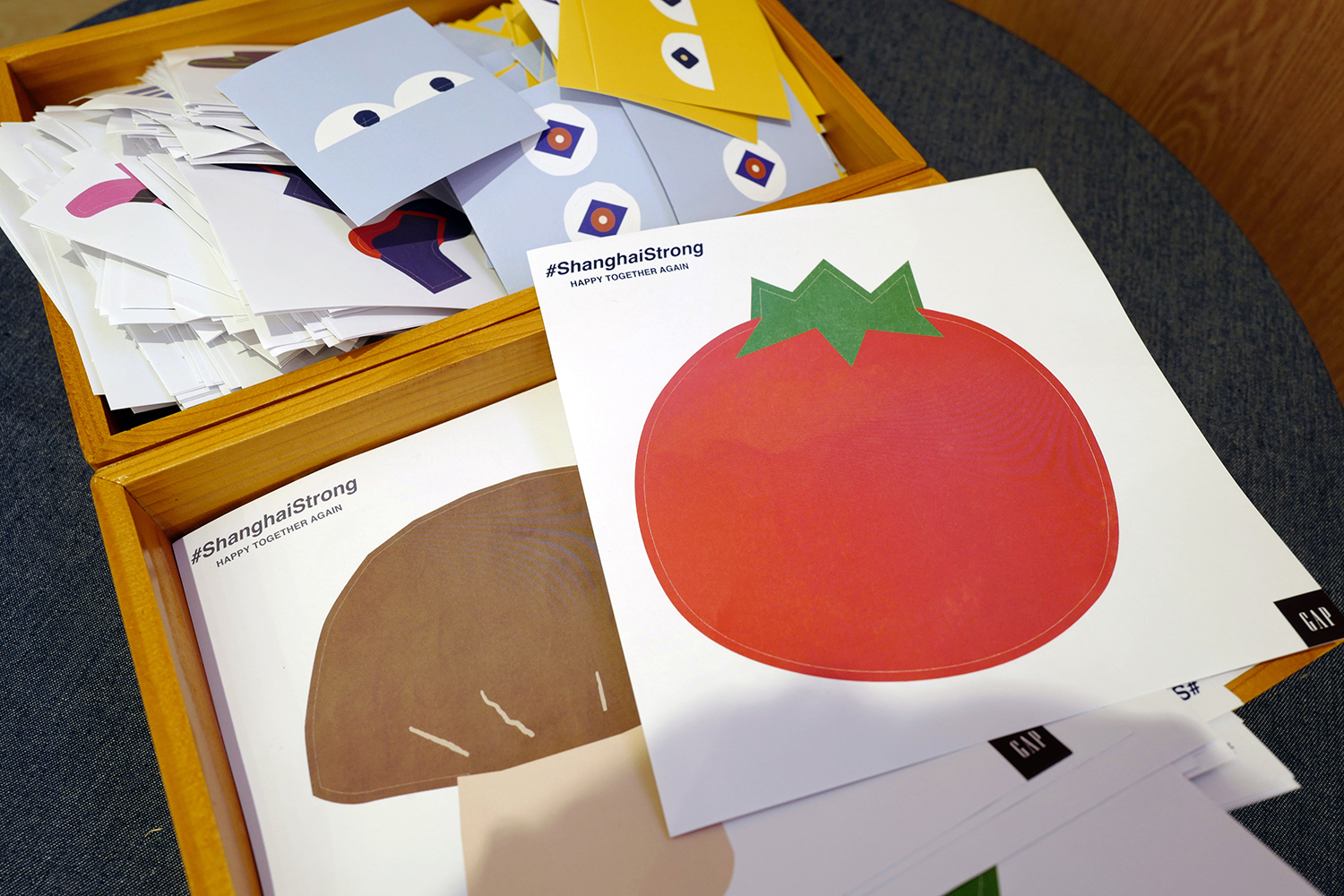 | T-shirt customized printing |

We also designed a series of graphics that reflect the vegetable stories from the lockdown.
People can print the graphics they like onto a T-shirts.

T-shirt printing graphics↑
Printed on your T-shirt↓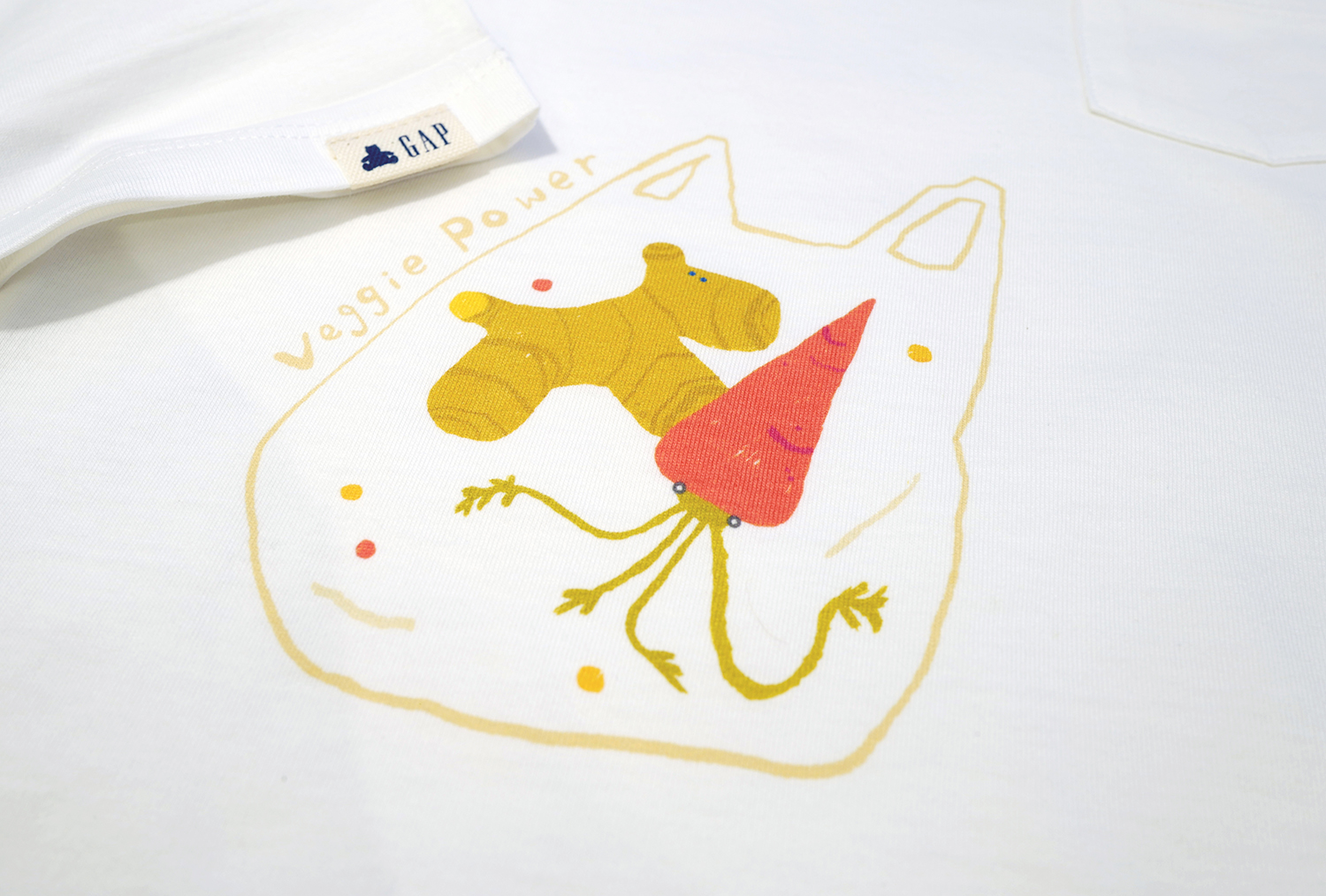 © All rights reserved. Please don't use, reproduce,modify or store in retrieval system in any form for any purpose without explicit authorization by Thea Lu.