---
English textbooks design | A book for teens and for classroom scenario
---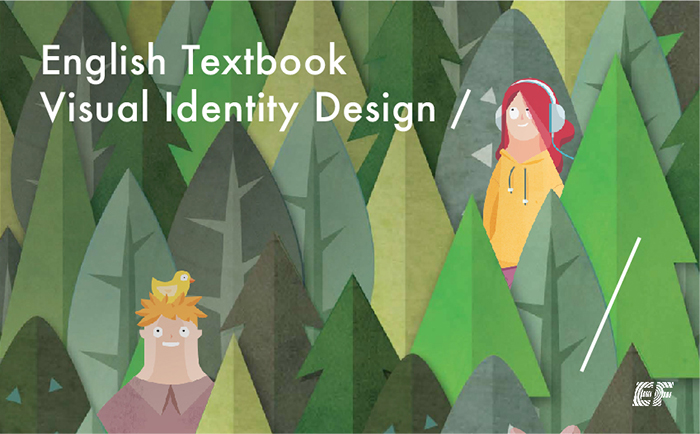 For children, 9-13 is a transition stage when they grow from kids to teens, during which their study and psychological needs evolve as well. That's why the well-known education group, EF, felt the necessity to rethink its textbooks for this age group. Textbook design is not simply about looking good. It should match the visual maturity level of students at this transition age. Needless to say, it has to serve the classroom and academic context as well. This project is teamwork, in which I acted as a key role in graphic and character design.

---
Copyright researved by EF. No part of these pages may be used for any purpose.
---
| User-centred research helps us find the right solution |
Instead of jumping right into the design, we started with a seriously planned search: in-home interview, visual preference resonance test, and co-creation workshop, in order to built empathy with the target users. Later we analyzed all the information we got from the fieldwork and distill insights which helped us clearly define the design space.


| Character Design |
To differentiate from the EF textbooks for young children, the characters here are neither cute nor trying hard to make people laugh. For the teens, stories behind characters need to be subtle. So here key characters are given with sophisticated humor and teenager-life-relevant personalities.
| Key Visuals |
Pages in a textbook act in different roles. Some need to engage the students, to mobilize students' enthusiasm for learning, such as the unit welcome page. Whereas some have to be quiet, demonstrating the academic seriousness, such as exercise page. In this project, we defined a reading pacing principle for each unit and demonstrate how the principle works in design.
unit welcome page | eye-catching and engaging
academic page | quite and neat

| Book Cover |
| Design Guideline |
In this project, we designed one textbook to demonstrate all the elements and principles. However, the 9-13 series consists of eight books, which obviously requires a bigger design team to produce. Therefore an in-detail design guideline handbook was compiled at the end of the project, to help the following designers learn the rationale and style. In this way, all eight books can keep the visual consistency.


design guideline
© All rights reserved. Please don't use, reproduce,modify or store in retrieval system in any form for any purpose without explicit authorization by Thea Lu.